Fotogalerie
Fotografie z přípravy a průběhu festivalu. Máte-li zájem o použití některé z fotografií, kontaktujte naše mediální oddělení.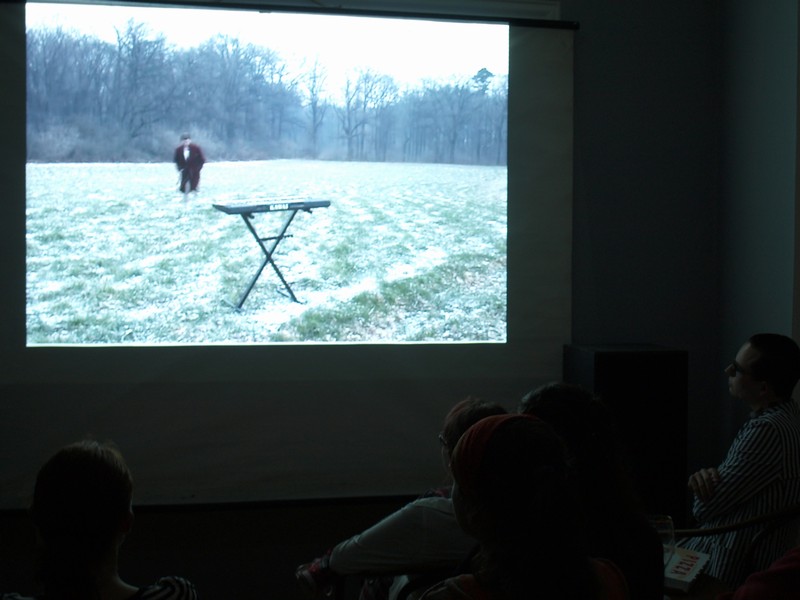 Ve čtvrtek 17.9. 2009 byla v Salonu Daguerre představena tvorba provokativního umělce a významné postavy českého videoartu Marka Thera. Autor letošní festivalové znělky reflektující transgenderismus byl při projekci sám přítomen a představil svou tvorbu. Promítaly se krátké filmy ve dvou blocích a festivalová znělka.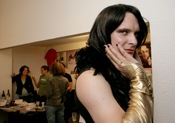 Cinema Světozor, the home cinema of the Prague section of Mezipatra, celebrated its 5th birthday. The event called Popcorn Free Culture was traditionally celebrated also by festivals which take place at the cinema. Mezipatra team in drag served - to those who like it - hot drinks.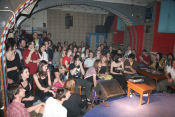 On Wednesday the 15th the Club Desert of  April hosted a benefit evening of sorts for Mezipatra. However, no contributions were collected, entrance was for free. The peculiar duo ČokoVoko appeared with their protestsong criticizing the refusal of Brno's grant due to initiative of Mayor Onderka. And due to great success they added some more songs. The second half of the evening belonged to selection of the best short films from past years of Mezipatra. The audience had a good time and clearly showed that it cares about Mezipatra in Brno.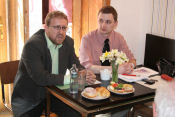 On Wednesday the 15th of April 2009 we held the first press conference on this year's Mezipatra festival. The director Aleš Rumpel announced the forthcoming change of logo, visual and festival's sub-title on the occasion of it's 10th anniversary. And the Brno's Deputy-Mayor Martin Ander handed a check for the amount donated by the representatives of the Green Party that has to surprisingly replace the refused grant from the Municipality of Brno.
The International Human Rights Documentary Film Festival One World in cooperation with Mezipatra introduced in April the Italian documentary Suddenly Last Winter. Part of the first screening in Brno was also discussion with Jolana Navrátilová, co-organizer of last year's Queer Parade and with Martin Strachoň from the association STUD Brno.