Set of gay short films
Spring
Living in Black / Vivir de negro
Who leads

Easy Money / Dinero Facil
Samaritan / Samaritanen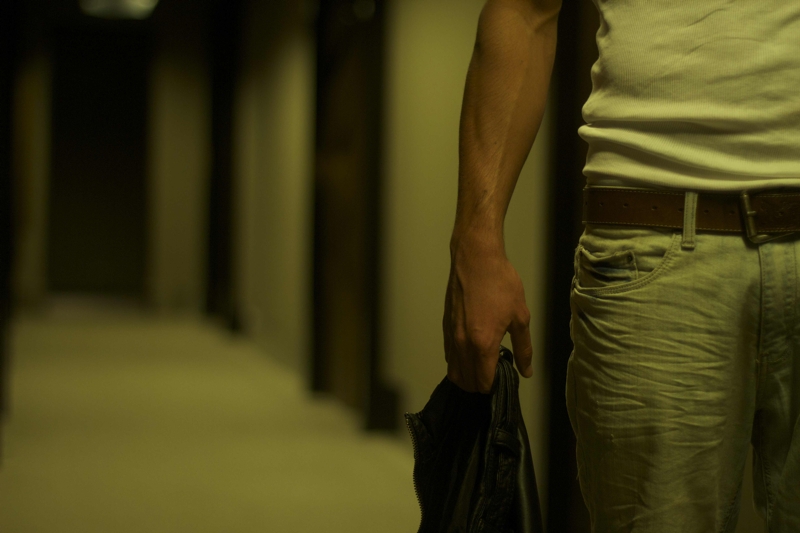 Jaro
Spring
UK / 2011 / 13 min
Director: Hong Khaou
The sexiest unfolding of the "two men in one room" topic - the arranged S&M meeting of Tim and the young "debutant" Joe evolves from an erotic game info a critical collision of different desires. Show at both Berlinale and Sundance film festivals.
Rozhodčí
Living in Black / Vivir de negro
ES / 2009 / 12 min
Director: Alejo Flash
The secret intimate life of the soccer referee, who has the decisive match of both his career and his complicated love life.
Kdo vede?
Who leads
USA / 2011 / 8 min
Director: Bryan Darling
A few crucial hours in the lives of four men brings one bitter break-up of a long-term relationship and one optimistic beginning of a new romance.
Snadný prachy
Easy Money / Dinero Facil
ES / 2011 / 15 min
Director: Carlos Montero
The hustler Jaime arrives at a client's hotel room to find out, that he shall be hired for quite different services, than he expected - since the client is looking for an assassin.
Samaritán
Samaritan / Samaritanen
NO / 2010 / 28 min
Director: Magnus Mork
Knut is a lonely middle-aged man, who one day meets the illegal immigrant Mizra and brings him to his home. Norwegian film on manipulation, yearning for affection and the suspicious kindness of strangers.
Total: 77 min
BRNO: 5. 11. /// 21.00 /// ART – MALÝ SÁL
PRAHA: 13. 11. /// 20.30 /// SVĚTOZOR – MALÝ SÁL
PRAHA: 16. 11. /// 15.30 /// SVĚTOZOR