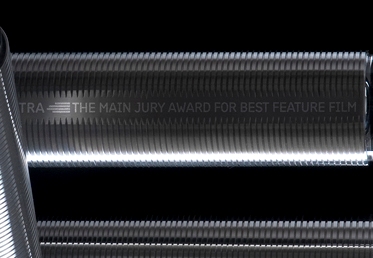 Main jury judges competition films and gives the main jury award for the best feature fiction film.
Boyd van Hoeij

Boyd van Hoeij is a freelance film writer. He's a contributing critic to U.S. trade paper Variety, the film editor of queer magazines Winq (Netherlands) and Mate (U.S./U.K.) and a regular contributor to International Film Guide (U.K.), Filmkrant (Netherlands) and indieWIRE (U.S.). His work has been published in ten languages including Estonian, Romanian and Chinese. His book 10/10, about ten contemporary Francophone Belgian directors, came out in September 2010.

Jiřina Šiklová

Jiřina Šiklová (1935, Prague) – sociologist and commentator. Since 1990 she has been lecturing at FFUK, where she is the co-founder of the Department of Social Work at FFUK. She also founded the Gender Studies Centre and Library and is active in the non-profit civic activities of Konto Bariéry, Vize 97, and in foundations, such as the Civic Society Development Foundation and the VIA Foundation. She writes mainly about matters of aging and the status of women in society. She is a member of several editorial boards of Czech and foreign expert magazines.

Tom Kalin

From experimental videos to feature-length narrative films, Tom Kalin's award winning, critically acclaimed work has been screened throughout the world. His films and videos are in the permanent collection of the Whitney Museum, the Centre Georges Pompidou and MoMA. His first feature, Swoon was named one of the top 100 American Independent films by the British Film Institute. As a producer his films include I Shot Andy Warhol and Go Fish. He is a 2011 Guggenheim Fellow.

Petr Fischer

Peter Fischer (1969), a leader editor of the Czech Television cultural department, studied philosophy at the Charles University. He worked as a chief commentator of Lidové noviny, a political analyst of Czech BBC, a head of cultural section and a commentator of Hospodářské noviny. With director Radim Procházka he wrote the screenplay for a documentary film Paper Sarajevo about the Sarajevo assassination of Vaclav Klaus in 1997 and for the film Drnovice Catenaccio or Journey to the Beginning of the Economic Transformation. He regularly publishes in the A2 and Hospodářské noviny. Set of his columns about philosophy, politics and ethics was published in a book named Public lighting.