Set of lesbian short films
Mindbender
A Soft Place
Ramona's New Dresser
The Girl Bunnies
Dancing to Happiness
Pages of a Girl
SH/E
At Home (or Love as Well)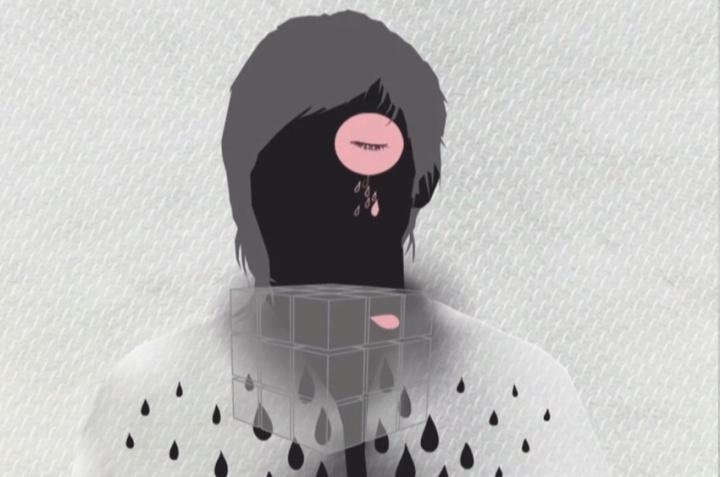 Hlavolam
Hlavolam
The Mindbender

Czech Republic, 2009
5 min.

Director: Dana Bubáková

An animated film bordering between an objective storyline and an abstract expression of complex emotion in images. About such concerns, when words are not enough.


Měkké místo
A Soft Place
A Soft Place

USA, 2007
10 min.

Režie: Suzanne Guacci and Michael Magnifico

A conspirative compromise of secret lovers set in a public laundromat, about solving a sticky situation.
Ramonina nová garderobiérka
Ramona's New Dresser
Ramona's New Dresser

Ukraine/USA, 2008
11 min.

Director: Bohdana Smyrnova

A fresh movie from New York about a confusing meeting of a Polish immigrant with torn stocking and an American girl, made by a confused Ukrainian director.


Holčičí zajíčci
Les Lapines
The Girl Bunnies

Canada, 2008
4 min.

Director: Francoise Doherty
Two pink cuddly girl bunnies from opposite corners of the world fall madly in love in this witty stop-motion fairytale. A charming and optimistic metaphore on relationships.


Vtančit do štěstí
Tanz ins Glück
Dancing to Happiness

Switzerland, 2008
17 min.

Director: Barbara Seiler

A coulourful musical about the cleaning-lady Anna and a cold fish boss with suspiciously short haircut, who meet each other at a salsa lesson.


Stránky jedné dívky
Páginas de Menina
Pages of a Girl

Brasil, 2007
17 min.

Director: Monica Palazzo

A beautiful retro film about a girl's first love between pages of books.


On/a
S/HE
S/HE

Canada/Taiwan, 2007
12 min.

Director: Gina Pei Chi Chen

12-year old Shane is looking to the mirror dreaming, that her boy-version is looking back, in a suit and with a stubble. Visually inovative story on identity, reactions of the environment and a video with girl-soldiers.


Doma (aneb též láska)
A domicilio (o incluso tambien el amor)
At Home (or Love as Well)

Spain, 2008
25 min.

Director: Mariel Macia

Rosa's preparative dinner for the first date with the woman of her heart includes sushi, wine and a charming call girl, who happens to love classical poetry too.
BRNO:  24. 10. // 18.00 // Scala
PRAHA: 4. 11. // 13.15 // Světozor
PRAHA: 5. 11. // 16.00 // Lucerna
PRAHA: 6. 11. // 15.30 // Světozor