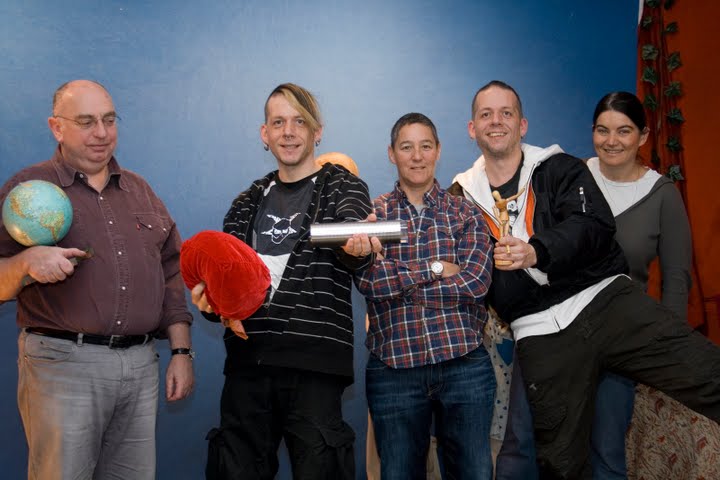 Main Jury gives the Main Jury Award for Best Feature Fiction Film.
Veronika Bednářová
is a reporter for the contemporary Czech cultural and international affairs magazine Reflex. She specializes in cultural and foreign affairs. Wrote a special 32-page feature on Silicon Valley, covered the situation in the Iraqi city of Basra, and wrote a travel column called Somewhere in Africa while living in South Africa in 2005-2009. She has interviewed many internationally known personalities, most recently Allen, Banderas, Malkovich, De Niro, Redford, Forman, Madeleine Albright and many others. In 2006, she published a book of her travel stories, My American Beauty.
Jack J. Halberstam
is professor of English, Gender Studies and American Studies and Ethnicity at USC in Los Angeles. Halberstam has written three books: one on horror literature and film titled Skin Show: Gothic Horror and The Technology of Monster (Duke UP, 1995); a second book from Duke UP on Female Masculinit" and a book on transgendering: IN In a Queer Time and Place: Transgender Bodies, Subcultural lives. Halberstam is currently working on a book about "failure" and another short book on Bats for Reaktion Books.


James Mackay
(1954) is a famous producer of some of Derek Jarman's most important movies e.g. Angelic conversation (1985), The Garden (1990) or Blue (1990). He was born in Scotland and after studies at North East London Polytechnic, he worked in the London Filmmaker's Co/op as a playwright. At the end of the seventies, he compiled a series of film screenings called New British Avant -Garde films, for the Edinburgh International Film Festival, and also for a forum at Berlin Film Festival. In 1981, he established a production and distribution company Dark Picture, specializing in new film and video, and thus began his collaboration with Derek Jarman.


Benjamin & Dominik Reding
The twin brothers were born 1969 in Dortmund/Germany. After school Benjamin studied acting and worked as an actor and director at the state theaters in Stuttgart and Bochum. Dominik studied architecture and worked in several architecture offices in Germany. In 1992 Dominik began studying Film at the art school of Hamburg.  When he started working on his first short films his brother Benjamin joined in and helped him. They made three short films together, which were screened on several national and international film festivals. In 1997 they wrote the script for their first feature film Oi! Warning. In 1998/1999 they directed and produced it. The film screened at 28 festivals and won 11 film-awards, and was the first film to receive the Mezipatra Main Jury Award for Best Feature Film. Since then they wrote a film book about Oi! Warning and made several music-videos, television features and film scripts together. Today they work on their next feature film project, Der Golem und die zweifache Welt (working title: The Golem and the mighty shade, an international co-production