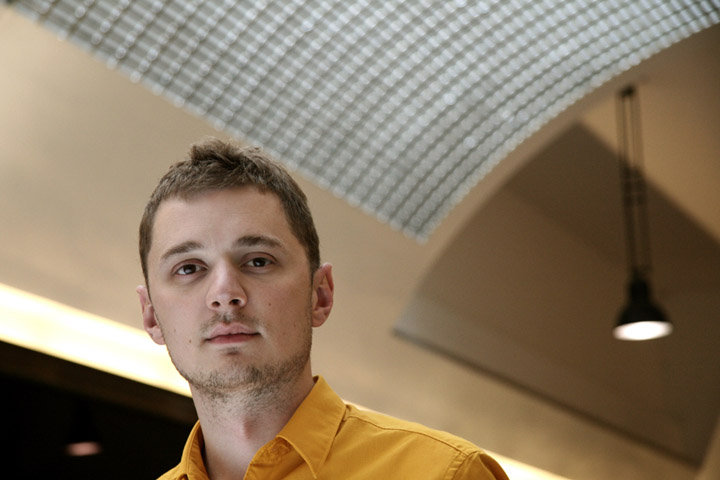 Is it a woman? Is it a man? Secret chromosome tests, a media scandal – the recent commotion surrounding athlete Semenya reminded us how essential it is for us to know and define gender on the basis of the immutable gender categories - male / female - that we mechanically derive from the biological differences between the sexes. Presumptions about correct male and female appearance, behaviour and speech are entirely cultural, created by society and are – obligatory. We all have to choose and adapt. Even if we, like Semenya, are not born as a man or a woman. We are led to a Third World War of sexes, due to resistance against traditional male / female roles, and the values through which they are symbolized. We can find gay chauvinists, and Lesbians not talking to gays. Masculine macho gays despising effeminate faggots, and butch Lesbians who ridicule chicks with make-up. And lots of fear of transgender and undefined (bi)sexuality.
As long as we have to choose whether we want to be a man or a woman, we will not get rid of homophobia. Our jubilee year is dedicated to this topic which we believe directly examines the core of the problem. We invited queers whose lifestyle frees us from the division of the world based on female and male, because as queers, they remove boundaries alone. So we will enter the next decade with the subtitle Queer Film Festival.
On the occasion of our anniversary, we have prepared a wide range of specialities, like hot delicacies on the web - a collection of award-winning films from previous years, and a look back at the outstanding films of the last ten years.
We are truly happy to present a retrospective of an extraordinarily important artist Derek Jarmna, who died fifteen years ago. We would like to invite you not only to see his movies, but also to an exhibition of his experimental works, and responses to his art from young local artists in the Vaclav Spala Gallery.
I wish you an inspiring Mezipatra.
Aleš Rumpel
festival director