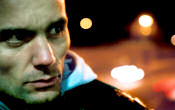 Set of gay short films
Lloyd Neck
Stout-hearted
Benny's Gym
Solace
The Night Boy
You, Me and Him
Lloyd Neck
Lloyd Neck
Lloyd Neck
USA, 2007
16 min
Director: Benedict Campbell
One summer day on a trip at the end of high school, a photographer and his friend were savoring a few moments of time standing still before going away for college, while the photographer's younger sister captures the fleeting moments of their friendship with a borrowed lens.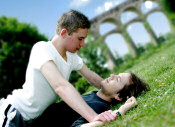 Stout-hearted
HerzHaft
Odvaha v srdci

Germany, 2007
15 min
Director: Martin Busker
The forbidden love of a young soccer player and his trainer ceases to be a secret when the boy's infuriated mother comes between them.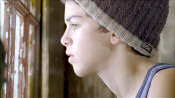 Benny's Gym
Bennys Gym
Bennyho tělocvik
Norway, 2007
25 min
Director: Lisa Marie Gamlen
Benny at first bullies Alfred around, then starts to teach him how to stand up to brutes. Their secret friendship grows stronger when Alfred starts to teach Benny something too.
Solace   
Solace
Útěcha

USA, 2007
14 min
Director: Michaline Babbich
A perfect date and a perfect night at the pool after meeting on the Internet. It seems to Will that he has found Mr. Right who, however  had another reason for the too good to be true meeting.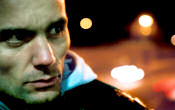 The Night Boy
Le Garçon de nuit
Kluk noci
France, 2008
14 min
Director: Antoine Capliez
An atmospheric trip without words, the journey of a gigolo and a transvestite into the heart of a Paris night - and their own.
You, Me and Him
Café com Leite
Ty, já a on

Brazil, 2007
18 min
Director: Daniel Ribeiro
Danilo was getting ready to move in with his boyfriend when his parents had an accident that changed his, his boyfriend's and his younger brother' life. The three of them try to find their place among misunderstandings, disappointments and discoveries, videogames, bed shoes and milk glasses.
BRNO: 2.11 | 20:45 | Art
PRAHA: 7.11 | 22:15 | Lucerna
PRAHA: 8.11 | 13:15 | Světozor
PRAHA: 11.11 | 15:30 | Světozor
BRATISLAVA: 21.11. | 20:30 | FK Charlie centrum