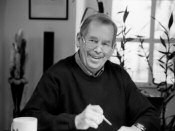 I have been a patron of the Mezipatra Film Festival for several years particularly because I vividly remember the times when anyone who was in some way different was at best ignored, but more likely mocked, humiliated and then cast to the fringes of society. I am glad that today's society is a bit more tolerant.

Václav Havel
---
Dear organizers of Mezipatra, I would like to take this opportunity to iterate support and recognition of the fact that for the ninth time the Czech public has the opportunity to get acquainted with world class cinematography that openly and authentically bears testimony to the lifestyle of the GLBT community.
I would like to stress the lifestyle and life stories, as these, together with mapping the inner experience of ourselves within diversity, are the strongest messages of this festival. It breaks down the simplified  prejudicial filing of this difference to the area of only sexual activities.
There are many ways to be a person and live well in a democratic society. What we prefer, according to which we actually live are our desires and our heart, not theory. And that's what Mezipatra is all about.
Thank you once again for joining desire and creativity with bravery and energy expressed by all-year preparations and organizing the now traditional very high quality film festival. You notably contribute to the spectra of GLBT movement activities and to the variance and richness of cultural and social life in the Czech Republic.
I'm looking forward to Mezipatra Festival and I wish it endurance and the interest of the audience.

Džamila Stehlíková, Minister of Human Rights and National Minorities
---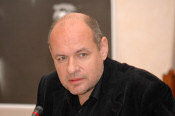 I appreciate the contribution of the Czech gay and lesbian film festival Mezipatra in the variety of renowned film festivals taking place in the Czech Republic, because its theme deals not only with minorities, whom it helps with self-acceptance, but also the wider public. The festival helps to break down the enduring societal prejudices which the growing audience interest in the past years has confirmed.
Difficult life circumstances, this year's theme, can at any moment unexpectedly affect all of us – death, serious illness, or other changes which turn your life upside-down. Therefore it is important to get to know the stories of people who have overcome these traumas and give us hope that they can be dealt with.
Václav Jehlička, Minister of Culture
---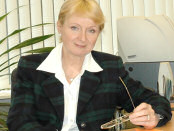 The Mezipatra Film Festival has become a traditional meeting place for all those who want to think, discuss and help solve problems of until recently taboo life topics. With the contribution of this project, the fight against discrimination, for the equal position of minorities, and the defence of human rights become a part of the attitudes of an ever wider spectrum of our society. I am glad that the festival continues so successfully and I wish it many quality films and many more wonderful viewers.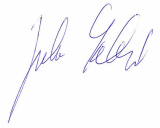 RNDr. Jitka Seitlová, Deputy of the Public Defender of Rights
---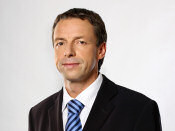 Minorities are the spice of society – without them it would be drab and lifeless. I am convinced that the Prague of today is a cosmopolitan and enlightened city, which is open to minorities. The diversity of people around us enriches us, makes us better people and teaches us respect and tolerance.
Therefore I wholeheartedly welcome the efforts of the organizers from the STUD organization who have for many years now brought viewers in Prague as well as in their hometown of Brno and other cities, the Mezipatra Film Festival. The dynamic growth of visitors in previous years, the great interest not only from amongst the minority public and foreign response are a sign that this is indeed an extraordinary festival, not only in its aim but also in its meaning. Today it is a firm fixture in the cultural live of Prague, the Czech Republic, and Central Europe.
Mezipatra is an excellent opportunity to take a closer look at "diverse" fates of lesbian, gay and bisexual people through the medium of film plots. It is about fates that we can perceive as in a way different or foreign, but at the same time in many ways familiar and close to us.
It is with great pleasure that I accept the opportunity to be a patron yet again over the ninth annual Mezipatra Festival. I do not doubt that it will be a mutually enriching event, which Prague can be proud of.

MUDr. Pavel Bém, Mayor of the City of Prague